Why Mission: Allergy prices are the best prices
Mission: Allergy® manufactures its own allergen-barrier pillow and mattress encasings, and comforters, in the United States. The prices for our products are neither the lowest nor the highest in the marketplace--but they are the best prices!
How can the best prices not be the lowest prices?
Because our prices are low for the high quality of our products.
We determine the features our products need to be medically effective, and we then work backwards from that, spending what is needed to create that quality. We add the amount necessary for us to meet our expenses and stay in business, and then sell directly to you at that price.
The best prices are the fairest prices for the quality --and that is why Mission: Allergy's® prices are the best.
Our knowledgeable customer service team here in the U.S. can answer your questions and give you honest advice about which products are--and are not--appropriate for your particular situation, so that you do not purchase unnecessary items. And all of our products are unconditionally guaranteed. If you are not delighted for any reason you may return any item for a full refund.
Buying a poor quality item that you will need to replace because it did not last or did not work is not a saving; it is a loss. Remember: it is not just a question of what you pay, but of what you get for your money!
Barrier-fabric Comparison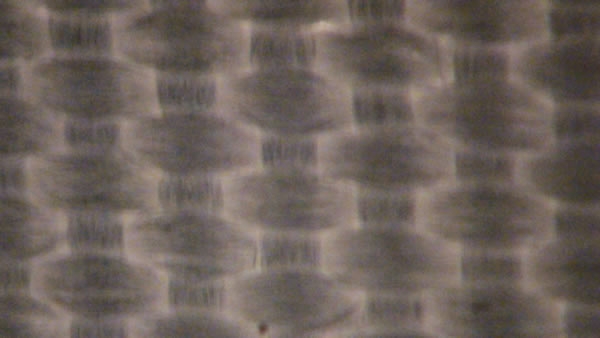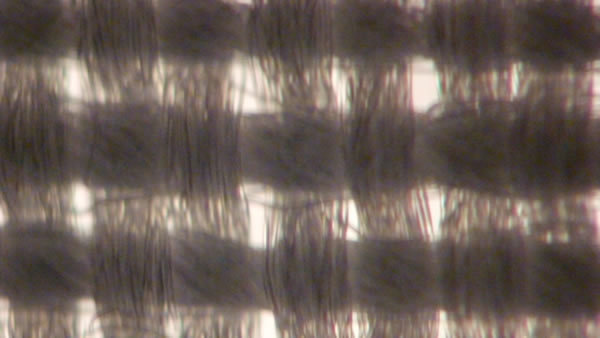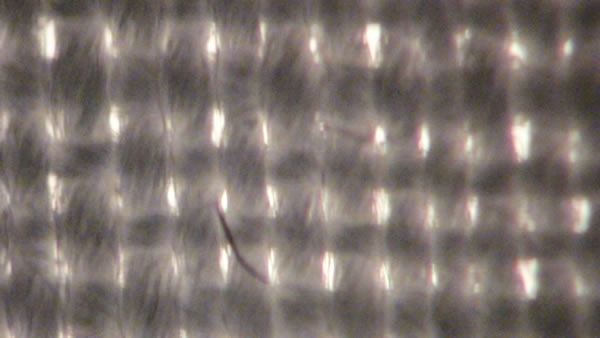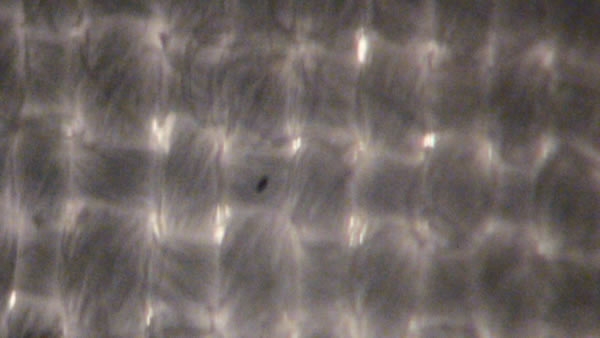 All photos taken at same 60X magnification, with identical lighting. Open areas are pores in barrier fabric.
---
A note on how retail prices are set:
It is always possible to make a product more cheaply, and stores and websites are full of such products. In fact, most retailers work backwards from a predetermined selling price. They calculate the retail price they think will generate the most sales, and, in order to make a profit, will pay the product manufacturer about half of that amount. The manufacturer, in order to cover his own costs and make enough profit to stay in business, must then make the product for about half of that wholesale amount.
Mission: Allergy® sells directly to the end user, thereby eliminating the middleman's markup. And because we take our role as a manufacturer of medical products seriously, we work backwards not from the price, but from the quality! Our president, Jeffrey D. Miller MD, a Board-Certified Allergist who practiced clinical allergy for over three decades, applies the same diligence to the specifications of our products as he did to the clinical care of children with asthma.